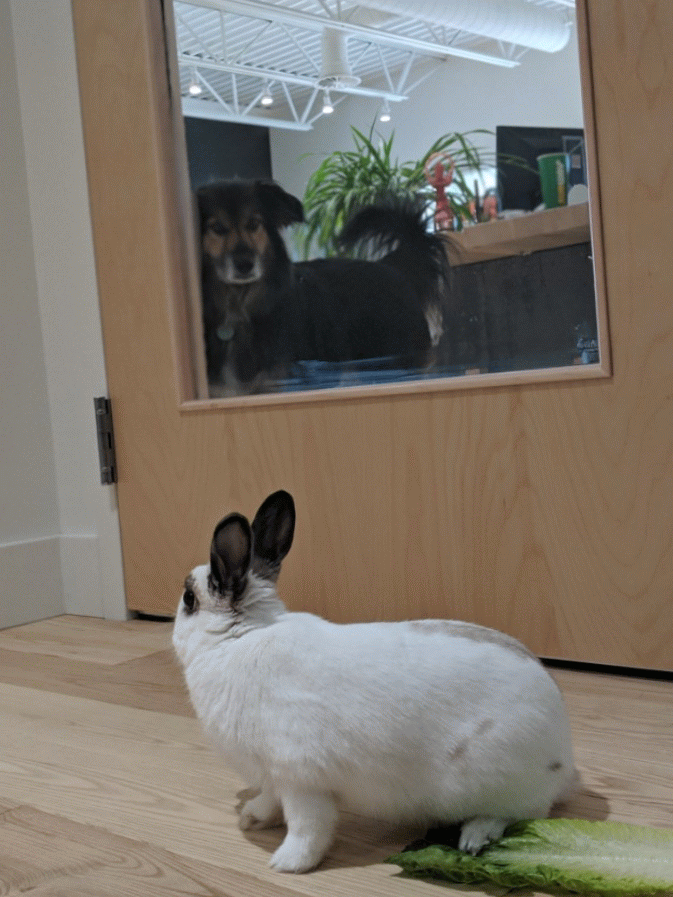 WANT TO TAKE ACTION? JOIN US!
Working at Omnimed is more than just working in the innovative and ambitious industry of health technologies, it is also a chance to grow in the most stimulating working environment. We're looking for passionate geeks that are looking to combine pleasure and skills... because after all, what we have to offer is to participate to a big dream:
"At Omnimed, we change the world, one physician at a time." - Xavier Boilard, CEO
job OPPORTUNITy
spontaneous application
Your dream job isn't posted, but you really want to join our team? Apply anyways, we'll be pleased to keep in toutch with you in case of future opportunities: emplois@omnimed.com
WORKING AT OMNIMED, IT'S:
A company that has been established for 30 years and whose mission is to offer caregivers tools to share information and collaborate in order to improve healthcare.
Our philosophy:
No hierarchy, no doors - All members can bring their ideas to the table and be an important actor in the decision's process

Performance and fun - Even if performing is an excellent asset, we don't see why you could not have fun and work at the same time!

Agile - We use the Agile working method in all of our teams. We believe in the importance of being flexible and of being able to adapt to change

A culture of continuous development - Our employees have the possibility to keep involving in their work and to keep learning, based on their career aspirations
Work atmosphere:
Teamwork in a relaxing and friendly atmosphere

Slippers for all employees

An office located in a heritage building, in the middle of the nature

Many social activities (lunch at the local restaurant, hockey games, happy hour every month, summer party, etc.)
Social benefits:
Flexibility in working hours and possibility to do teleworking

Goup insurance plan

Pension plan with corporate contribution

Efficient computers that are renewed frequently
Wages and opportunities for advancement: competitive in the region
Technologies and working methods:
Agile software development

Java language, Angular JS and highly advanced technologies
A Quebec-based company
The value working from a company from here that really has an impact on improving Québec's health care system
AN INTERNSHIP LIKE NOWHERE ELSE
Make an internship with us, you will get a unique experience and enjoy being part of the action.
Our interns are 100% integrated in our team and work on real projects. Our mentor program offers individual coaching and support, as well as helping them get the knowledge they are looking for.
emplois@omnimed.com

"There is knowledge that is only really being perfected outside the school. Working at Omnimed gives us the chance to deepen and build on the legacy our teachers have been trying to share over the years, in a team that is as great as diverse. There are so many people with different backgrounds that we cannot help but enrich ourselves in their presence. This has had the effect of improving the quality of my work while taking advantage of new concepts. What makes the experience so perfect is their professionalism that makes us automatically feel like a member of the team and not as a guest or a simple trainee. I want to thank the whole team, and especially my mentor, for making this internship a real success!" - Étienne, 2019

"Doing an internship at Omnimed is to propel its learning on a variety of different and interesting technologies. Beautiful challenges to be fulfilled in a very motivating context. It is also about working on a robust and well-established product, in addition to collaborating with a competent, welcoming team that takes into account the opinion of all its members. Thank you to the team of this beautiful company!" - Karl, 2019

"During my last internship at Omnimed, I discovered a passionate and dynamic team, in addition to a unique environment with a mentor that allowed me to expand my knowledge on various aspects of Web development (technos, tests, continuous integration, management, etc.). I cannot wait to start my career there as a result of my studies!" - Marc-Antoine, 2019
"During my internship at Omnimed, I had the chance to work with a wonderful, dynamic and qualified team that allowed me to surpass myself well beyond my expectations. I was helped to develop working methods that I cannot do without. For the first time, I feel that I have really taken a big step forward. Thanks to the whole team!" - Olivier, 2018