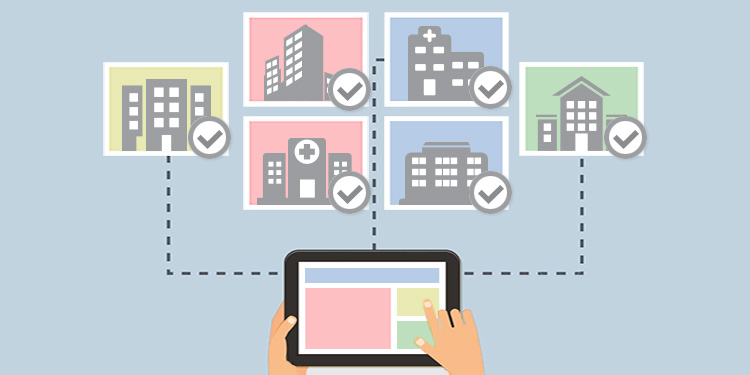 At Omnimed, we really believe in the benefits of collaboration. That is why we've looked into interinstitutional tasks in order to answer some specific needs:
Users working in more than one institution who wish to be able to consult their tasks more easily.
Users who need to send tasks to other institutions (for example inside an FMG).
Create interinstitutional tasks
When creating a task, you can choose the institution to which you wish to assign it. This action will result in an adjustment of the stakeholders and task queue lists based on the selected institution.

ℹ️ The available institutions' list is formed of all of the work institutions that have been configured in your account. The default institution displayed is your connection institution.
You can assign a task to any user part of the selected institution or to any task queues that are assigned to your institution.
Manage your tasks
You can filter the tasks list displayed in the Tasks module in order to display all of your tasks or only the ones that are specific to one of your work institutions.
By default, the institution you are logged in will be selected. You can change the selection in order to view all of your tasks or the tasks assigned to one of your other institutions.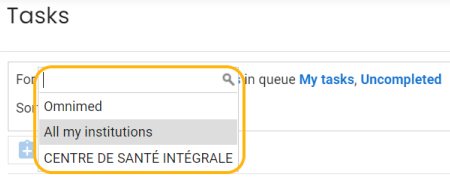 Filter by All my institutions
This filter should significantly reduce the risk of missing a task to an institution you almost never log on to as you'll be able to view all of your tasks in the same view.
It will also allow you to save some clicks as you will not have to switch institutions anymore each time you wish to see your tasks for a different institution or each time you want to send a task to a user who works for a different institution than the one you are logged in.