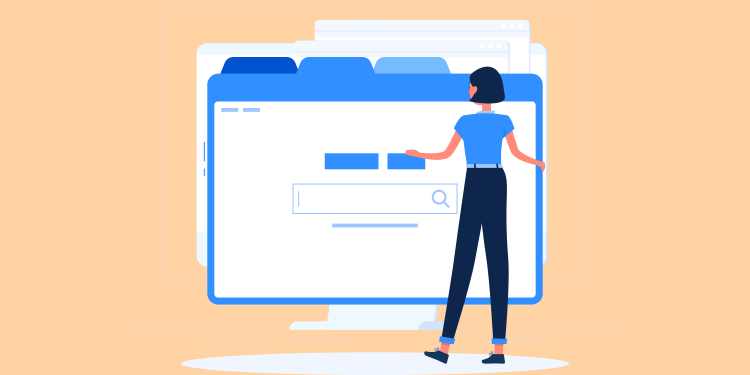 Did you know that you could save time when you are navigating in Omnimed by using a multi-tab navigation?
Every time you click on a new section of the application, the system needs to retrieve all data on the page. Therefore, a page that contains more data will take more time to download.
Multi-tab
We recommend that you always open the modules Results, Tasks, and your patients' records in a new tab. This will help you save time as you will not have to download all data again while navigating from one section to another.
How to open a page in a new tab?
Option 1
Log into Omnimed.
Press the CTRL (PC) or Command (Mac) button on your keyboard, and then click on the Results review, for example.
Option 2
Click on the Results review with the right button of your mouse.
Choose the Open link in a new tab option.

ℹ️ Do not close the Results module if you think you will have to go back again later. A notification to the right of the module name will tell you if new results have been entered.
Please note
This procedure can be applied also to the opening of the patient's medical record. You can open more than one record at a time, but we suggest that you always close these tabs when you are done consulting the information. This will reduce the risk of error.
You can also use this technique with your iPad or iPhone. You only have to press your finger on the link and wait for a menu to open. Choose to Open in a new tab or Open in a new window.
What to do if an error occurs in one of your tabs?
If an error occurs in one of the tabs where Omnimed is open and you get an Oups error message, you have two options:
Go to the News page: With this option, your other tabs will remain intact. You'll be able to save the content and finish your actions. However, there might be higher chances for you to encounter the same error again.
Log out/go back to the login page: This option reduces the risk that the same error occurs again. However, you'll be logged out from all tabs, so if you were typing a note, the content might be lost.