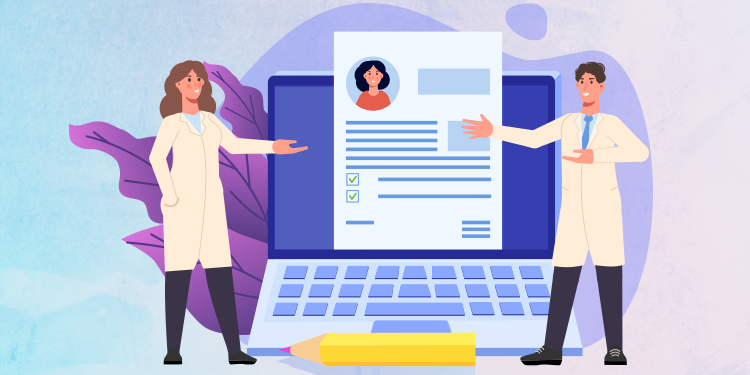 The printed clinical note is based on the standardized forms of the ministère de la Santé et des Services sociaux (MSSS) to facilitate the retrieval of information and to structure the note by adding identification elements. The following is a summary of its content.
Header Harmonization
Barcode DT-9076.
Identification of the institution identification including contact information.
Identification of the author and practice number. If multiple stakeholders are involved in the note, their names and practice numbers will all be posted.
Identification of the patient with complete contact information:

Phone number: Display the patient's two priority telephone numbers. E.g.: Cellular and work;
Address: Display of the first address listed in the Administrative center;
Email: Display the first email address listed in the Administrative center.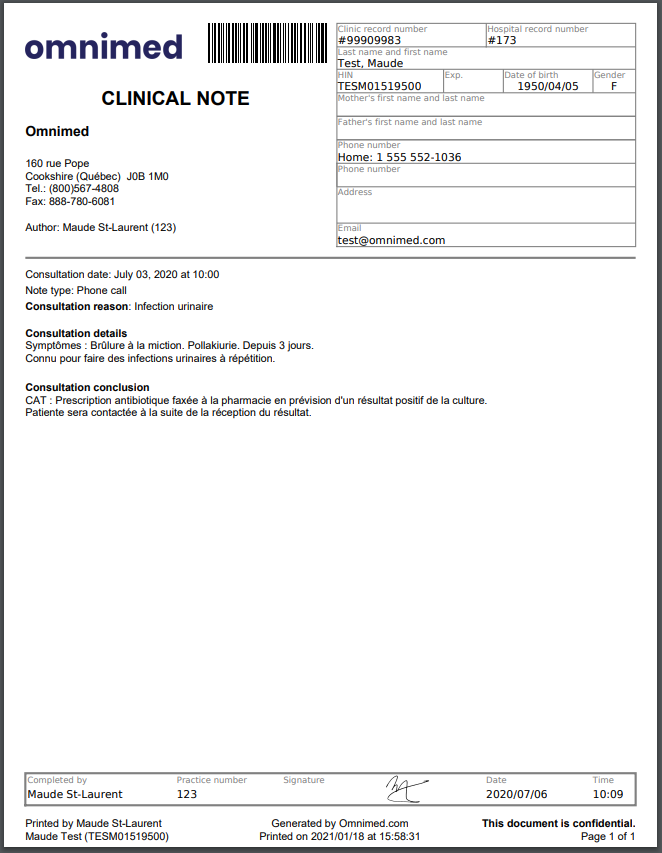 Harmonization of the footer
Scanned signature.
Consultation date.
Clinical tools
The note is accompanied by the clinical tools in their official print format when available. Each clinical tool is separated by a page break to facilitate filing and/or printing.