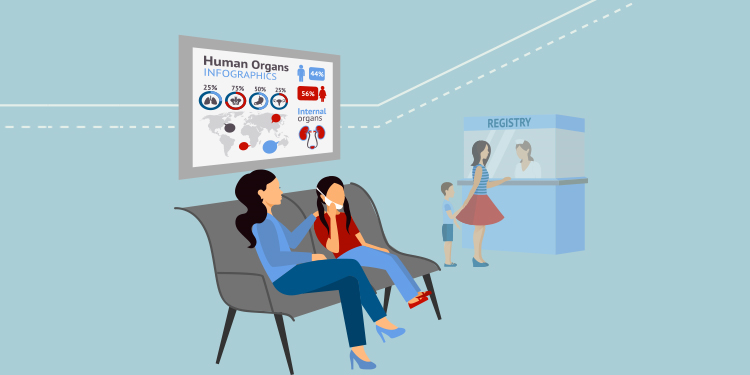 Registering patients with RAMQ directly from the patient's Administrative center simplifies and speeds up the client registration process (creating a new registration, modifying or closing an existing registration) as well as the updating of their display in Omnimed. This Xacte registration module is offered free of charge by Omnimed and PetalMD.
Benefits of the registration module
Simpler and more user-friendly than the tool currently available to healthcare professionals, our module offers several advantages:
Simplified interface, intuitive and easy to use
Quick access to the information required for registration
Single entry of information
Simplified management of vulnerable patients
Registration duplication, allowing the easy and fast addition of modifications
Register a patient with the RAMQ from the Administrative center
Access the RAMQ Registration section of the patient's Administrative center
Click on the Register button to open the Xacte registration module.

Follow the steps in this short video (47 seconds) to register the patient in the Xacte module.
Manage registrations from the Xacte module
It is also possible to manage registrations directly from the Xacte registration module by going to their login page. This training video explains the steps to create a new registration, modify an existing registration, and close registration.
When a modification to an initial patient registration is required (e.g. change of follow-up location, the addition of a vulnerability code, etc.), the module allows you to duplicate the registration information, so you do not have to re-enter all the unchanged data.
Any questions?
For any questions about the Xacte registration module, or to obtain an additional user account, contact the Xacte team:
By phone 1 855 799-2283 (1.855.79.XACTE)
By email aide@xacte.net