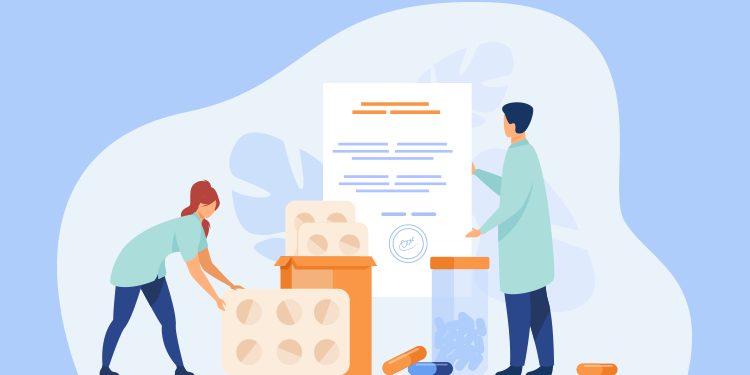 For your patients with recurring or constant health problems, you may have to frequently renew the same medication. Instead of going through the entire prescribing process again, you can simply renew a medication that is already in the Drug Profile from the Renewables view. The Profile view also allows renewal.
Renewables tab
In the Renewables tab, you'll find all medications that are not for a short-term or one-time treatment, which needs to be taken on a regular basis over time and that can be renewed because of the reason why they have been prescribed. You'll then find medications such as contraceptive pills, hormones, drugs for the treatment of chronic disease, etc. The list of renewables has been sent to us by Vigilance Santé.
⚠️ Medications that will not appear in this tab
Stopped prescriptions
Archived prescriptions
Medications not prescribed
One-time prescription (a medication that is prescribed for an infection for example)
Medication prescribed as of today (last 24 hours)
Unlike the Profile tab, the medications shown in the Renewables tab are not grouped by molecule (e.g. there could be more than one prescription of Actos). The information shown is the full drug prescription just like it was made at first in the prescription order.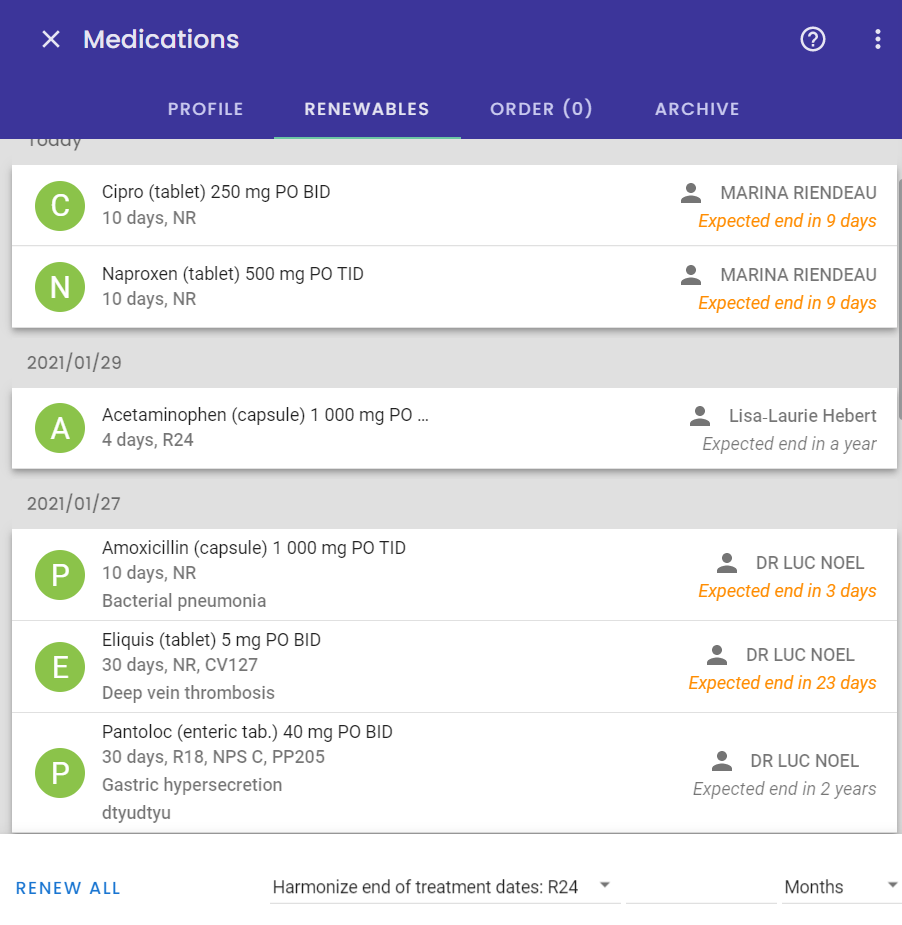 Renew from the Renewables tab
Renew all prescriptions appearing in this tab.
Renew only the prescriptions you have selected by clicking on the colored dots in front of the prescriptions
The renewal starting date corresponds to the current day date. Each renewed prescription keeps its original settings (as for the dosage and the delivered product information). However, you can harmonize the treatment end date of all selected prescriptions when renewing them.
Harmonize the end of treatment
Two options are available for harmonizing the end of treatment: total duration (R12, R15, R24, etc.) or a duration of time (in a number of days, weeks, months, etc.). The options R12, R15, R18, R24, R26, and R36 appear at the beginning of the list since they are the most frequently used options.
From the Medications summary box preferences, choose your default renewal option (this default choice will not be applied to prescription templates unless it is R24).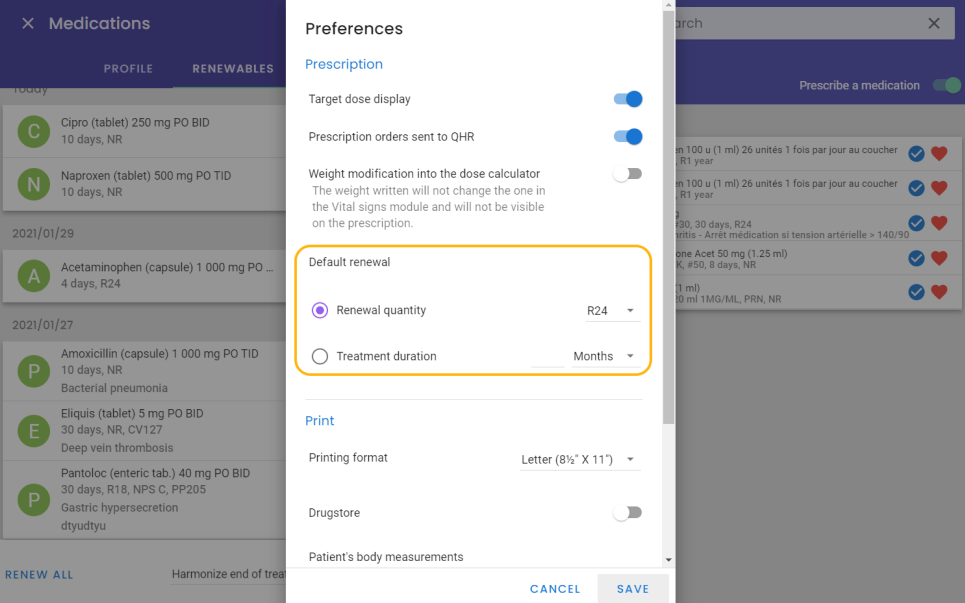 Renew a prescription appearing in the Profile tab
To only renew a medication that is displayed in the Profile tab, you have to:
Go in the Medications summary box.
Click on the medication to renew (click on the medication's name).
Click on the Renew button.

⚠️ Renew a prescription before it expires
If you renew a prescription that is not expired, you'll end the old prescription. You'll see a break in the timeline.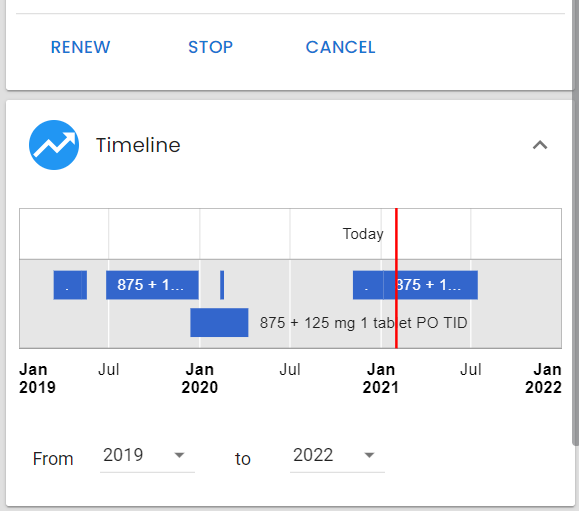 Order
tab
From the Order tab, you can:
Modify the prescription

Click on the medication to be adjusted to open the editing window. Make the desired adjustments.
Click on the checkmark in the upper right corner to save the changes.

Complete and print the prescription.