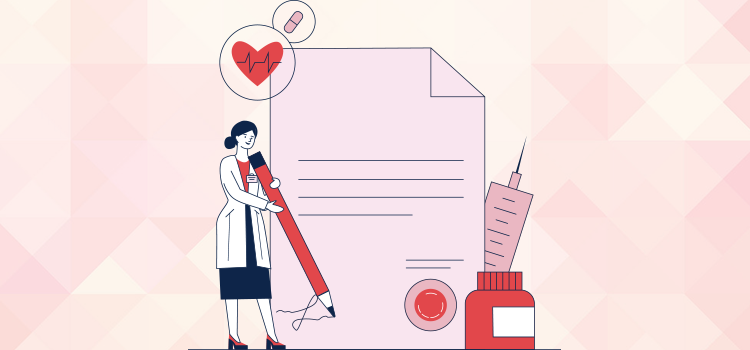 To simplify the sending of faxes and reduce the risk of forgetting to add the scanned signature, an electronic signature is automatically displayed on standardized requests and medication orders, without any intervention on your part.

Your scanned signature, if configured, will be displayed in addition to the electronic signature. The configuration of the scanned signature is no longer a requirement for faxing standardized requests and medication orders*.
⚠️ Note on the display of the signature
Like the scanned signature, the electronic signature can only be used by its owner to prevent unauthorized use of the signature. It is not possible to add an electronic signature or scanned signature via mandate.
Items included in the electronic signature
Name of the signatory
Date and time of signature
Unique reference number
Inventory of documents including electronic signature
The electronic signature currently appears in the documents below. Other standardized clinical tools will be added to this list over time.
Medication order
Laboratory request
Imaging request
Free prescription
Examples
Example of an electronic signature on the standard request:
Example of an electronic signature on the medication order: