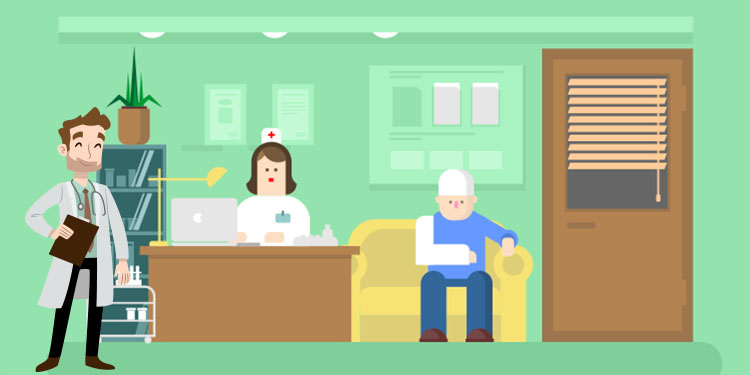 Québec Medical Appointment Scheduler / Rendez-vous santé Québec (RVSQ) allows opening public time slots on their public platform meaning you can use this channel to fulfill availabilities. Here are a few work plans that you can consider to use with both Omnimed and RVSQ.
Please note
The time slot interval must be a multiple of 5 (appointments every 5, 10, 15 or 20 minutes for example).
Only future appointments can be synchronized. The platform doesn't accept past data.
Advanced access
To manage advanced access, a physician can open a few time slots every day so patients can book last-minute appointments. In that case, public time slots with the display type Family medicine (FM) or Family medicine group (FMG) can be synchronized to RVSQ. That way, patients registered with the family doctor (FM) or the FMG's patients (FMG) can book an appointment on the public platform.
Walk-in clinic - 1 physician
If there is only one physician participating in the walk-in clinic, then you can open public time slots with the display type FM, FMG, or nearby patient (GEN) so the availabilities can be seen online.
Walk-in clinic - 2 physicians back-to-back
If a physician consults patients for the walk-in clinic on the first shift followed by another one for the second shift, their respective schedules can be managed by considering their work hours and the appointments' length.
Example:
Physician A from 8 AM to 12:30 PM every 15 minutes.
Physician B from 12:30 PM to 4 PM every 10 minutes.
If patients can't be seen by the first physician, their consultation can be moved to the second physician's schedule. We suggest you modify the time slot and move the appointments before a patient books the availability at RVSQ. To sum up, the offer is entirely managed and controlled by you.
Walk-in clinic - 2 physicians and more at the same time
The case where many physicians participate in a walk-in clinic can unfortunately not be well represented in RVSQ: all appointments must be linked to a specific physician (RVSQ constraint). Indeed, you can't know which physician will see the patient and a choice must be done after all.
These physicians' schedules can be open with public time slots with the display type FMG or GEN by considering their work hours and the appointments' length. For example, if a clinic wants to see 90 patients between 8 AM and 1 PM and has three physicians who participate to the walk-in clinic, then they can open time slots with appointments every 10 minutes (3 healthcare professionals consulting patients for a total of 5 hours seeing 6 patients an hour 3 x 5 x 6 = 90 patients). We invite you to do the mathematical exercise considering your objectives and your reality.
This way to work will allow you to control the offer. The healthcare professional linked to the appointments won't necessarily represent the one patients will really consult.
When patients will show up at the clinic, registration to a waiting room created for the walk-in will allow your team to see all of the patients and to consult them following the order they showed up without considering which schedule they are linked to.