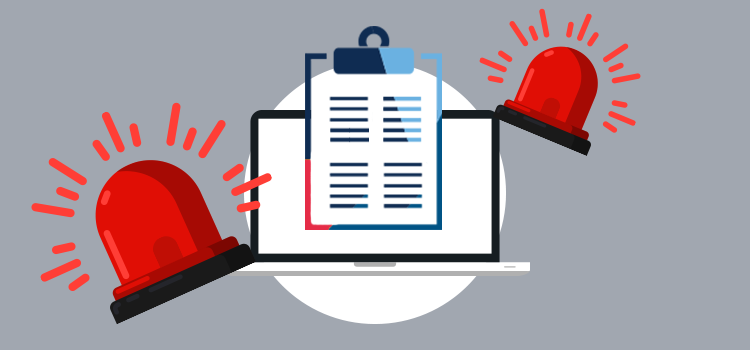 The electronic medical record (EMR) is an integral part of health care delivery, whether in-person or in teleconsultation. Access to the data it contains is critical and a contingency plan is required in the event of a prolonged system interruption.
This article describes how to recover the day's clinical and administrative data in order to maintain your operations and ensure continuity of care and services in case of a problem accessing the EMR or some of its features.
✔️ Try these reports today so that you can access them quickly if needed! We would be pleased to receive your comments.
⚠️ Note: Displayed data update
The data in the reports below is from the previous day's backup and therefore does not include changes made as of today's date. This is due to the fact that the data comes from our backup databases, to ensure that the reports are available at all times, regardless of the state of the application servers.
Patient medical records of the day
The Dossiers des patients de la journée report provides the following information for each professional:
Appointment report of the day
Summary of medical records for each patient with an appointment that day including:

the time of the appointment;
patient's personal information (full name, HIN, and date of birth);
the information displayed in the summary box (problems, history, allergies) and a complete list of active medications;
the four most recent clinical notes saved containing a reason for consultation and a conclusion (date, reason for consultation, author, description, and conclusion). This excludes incomplete notes and scanned notes.
The information displayed on the report complies with the rules for access to electronic medical record information.
Generate a patient record
If a patient record is missing from the previous report (e.g. appointment added as of today's date, no appointment), the Dossier d'un patient report provides the information presented above for one patient at a time. It can only be searched using the HIN.
Consultation notes with barcode
The Notes de consultation avec code barre pour la journée report provides, for each patient with an appointment during the day, consultation note sheets for handwritten clinical notes. These sheets include patient identification barcodes to facilitate indexing when scanning notes in patient records. It is possible to select the category and subcategory of the note for all of a professional's notes.

If a patient is missing from the previous report, the Note de consultation avec code barre report can be used to generate a note sheet for a patient identified with his HIN.