Do not reply to the SMS and emails sent from the EMR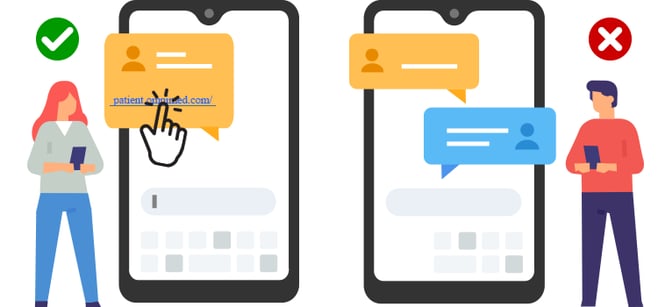 Over the past few weeks, our team has seen an increase in the number of replies to SMS and emails sent through Omnimed (including attempts to transfer photos to the EMR). The numbers used for these features are automated systems, therefore the answers are not routed to the clinics, nor in the EMR.
If your clinic uses the SMS or email features , we recommend that you remind patients that they cannot reply to the SMS or emails received from Omnimed (by replying directly to the email or SMS). When an answer is expected, a link is available in the SMS or email to allow the transfer to the EMR.
To reduce risk, an automated response has been configured to indicate that the message cannot be replied to. This message is sent as soon as we receive an attempt to reply to emails and SMS.