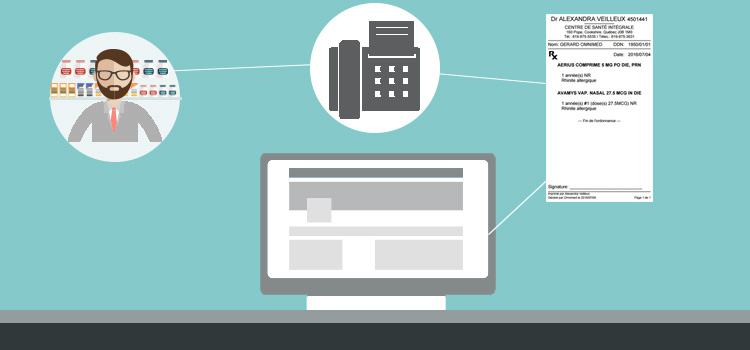 It is possible to fax a clinical tool within the clinical note. As an example, all of our standardized requests can be faxed with your scanned and electronic signature!
From the clinical note:
Select and fill in a clinical tool. Some clinical tools allow the addition of the scanned signature. Select Yes to add it to the clinical tool.

Click on the fax icon in the upper right corner of the Clinical Tool to Save and fax.

Search for a resource in the Directory tab or the Circle of care tab or manually fill in the receiver's information: name and fax number.

A print preview of the clinical tool to be faxed is displayed on the right side of the screen. There is no cover page, development to come!



❤️ Click on the heart icon to the right of a resource to add it to your favorites!

Click the Fax button to send.
A fax confirmation message appears at the bottom of the screen. This message confirms the transmission attempt, but does not confirm sending to the recipient.
Fax transmission of the clinical tool will be logged at the bottom of the clinical note in the Clinical note content section. See the Transmissions module for the status of faxes sent.
ℹ️ Only one note can be faxed at a time.
⚠️ It is not possible to fax from the Clinical tools summary box.