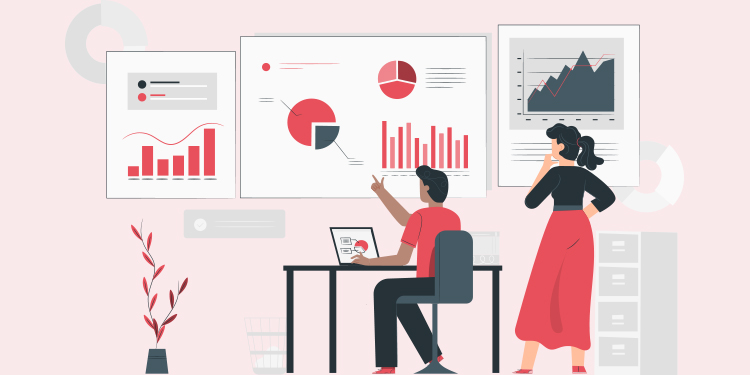 Our Jasper module allows you to generate reports in order to obtain statistics of all kinds, whether related to appointments, patients, healthcare professionals, etc. The Jasper module also allows you to generate dashboards to help you in your reflective practice.
Access the Reports module by clicking on the Reports button in the Need a hand menu :

On the top left corner, click on Library to access all reports. You can search the title of a report in the search bar with one or more keywords.

Click on the report title in the search results, and select it.
Click on the Options icon to select the report parameters to be generated if this window does not open.

View the report on the screen. You can export the report in the format of your choice (ex. PDF, .xls).

ℹ️ Generate a report for another institution
Reports are generated for the default institution registered to your Omnimed profile. It can be modified by following these steps:
Access your user profile by clicking on your name on the top right of the EMR.
Click on Edit profile.
Select the desired default institution.
Save at the bottom of the page.
⚠️ Error message when generating a report
If you get the message An error has occurred on the server. Try again or contact the site administrators. When you generate a report, we invite you to follow the following steps:
Click on your name at the top right of the EMR to access your profile
Click on Edit profile
In the Default institution field, choose the site for which you want to generate the report (even if the institution already selected is the one you want, reselect it in the list)
Go to the bottom of the page to Save
Reopen the reporting module from the left menu in Need a hand?
Find the report and generate it