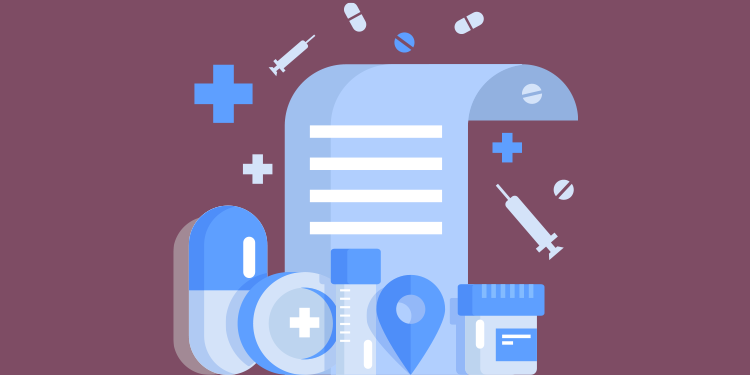 ⚠️ Please note that we are not a Quebec Health Record (Dossier santé Québec). If you do not have a QHR key or if you have questions concerning QHR Production, outside of Omnimed, you must contact their customer service directly.
To have the most complete patient record which allows you to take better decisions, it is important to centralize all information you have access to in it. We've then made it possible to import medications that are not present in the EMR from the Québec Health Record (QHR).
Batch import of active medication
Click on the IMPORT X PRESCRIPTIONS button appearing in the header of the page to import active prescriptions undocumented in the patient's record, where X represents the number of undocumented active prescriptions in the record.

⚠️ Up to a maximum of 30 prescriptions can be imported at a time, repeat as needed.

Note that this information banner does not appear if there are no active prescriptions to import to the file.


A notification at the bottom of the page confirms the import of the prescriptions into the record.
The newly imported medication to the record appears in the medication profile with the QHR import icon as well as in the Medications summary box.


✅ A reconciliation mechanism based on the name of the prescription, the name of the author and the date of the prescription prevents the presence of duplicates in the patient's record during batch import. It is still possible to import a prescription that is already in the patient's file via unit import (see section below).
Unitary import of medication
Click on the import icon (cloud with downward pointing arrow) to the right of a prescription to import it to the patient record. The medication already imported to the file has a cloud icon with a check mark.

The icon layout allows you to import multiple medications quickly by clicking on the icon of each medication one after the other.
A notification at the bottom of the page confirms the import of the prescription into the record.


⚠️ Important information
Please wait for the message confirming the import of the prescriptions before leaving the DSQ viewer.
Omnimed's QHR visualizer displays the pharmacy's dispensed medication.
The Production QHR platform displays prescribed medication.
You could therefore see differences between both information if the pharmacy modified the dispensing information.
If a pharmacist never enters a prescription in its system, you won't see it in the QHR. Prescriptions sent to the QHR by doctors are not visible to doctors because they are sent to the "to recuperate" environment (SGOÉM) only accessible by pharmacies. For more information, you can consult the document: Étapes du circuit d'une ordonnance (in French only).
This feature has not been designed to import discontinued or expired medications. Therefore, if one of these medications is

imported unitarily

in Omnimed, they appear as active. We suggest you add the medication manually in Omnimed without prescribing it instead of importing it.