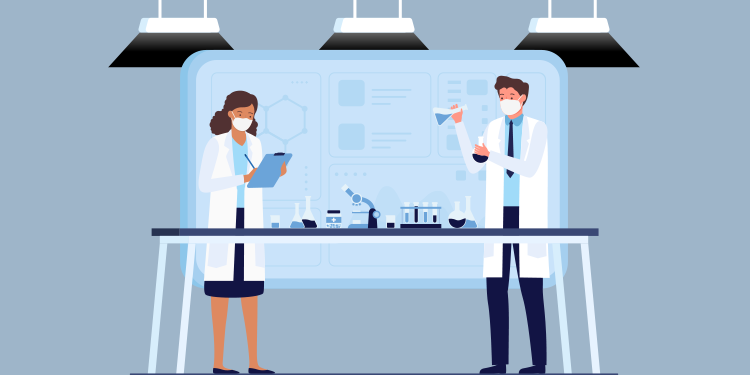 The Results module, located in the left menu of the application, allows you to manage and track new diagnostic test results. It gives you access to all your new results, received electronically or scanned. Patient results are available in their records at the same time they are received in your Results module.
The codification of the results, depending on whether they are normal or not, allows the practitioner to easily identify critical and abnormal results. An integrated tool to support collaborative work, this module allows you to process the results and assign the tasks to be performed in relation to each of them.
View the results in the Results module
It is possible to save filters and sorting options in order to save your most frequently used options. The reset button is used to restore the initial default configurations, namely All institutions, My results and CC, New, Normal and abnormal.

The content of the filters allows you to refine the searches: My results and CC, My results only, My CC only, and My patients' results.

The number of prescriptions visible in the patient record in the results list is five. If more than five results are in the patient record, they will appear when you scroll down.
View the results in the Results summary box of the patient file
The results can also be managed from the patient file. The Results summary box is available from the patient file, in the right summary.
Click on the title of the Results summary box to open the Results list.

The Results list allows you to sort the results by date or by description:

The date view allows you to review recent results. The leaderboard icon will only be available there if you have to manage the result. Processing a result from a patient record will remove it from your new results in the Results module.

The description view allows you to add results to the summary of the patient record and display the results by prescription, in a graph, and in a grid using the corresponding icons.