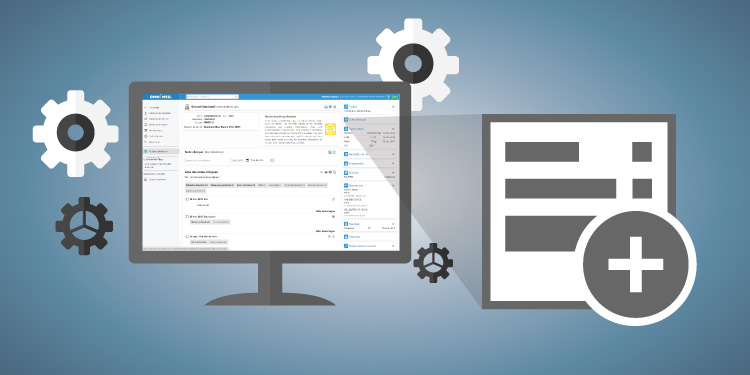 The recurrence of answers is intended to facilitate and accelerate data entry into clinical tools by avoiding the need to rewrite the answer to certain questions.
Principle of recurrence
For each clinical tool, we asked ourselves if the last answer entered for each question should automatically appear the next time the form is filled.
Thus, you will see that the questions regarding the sex of the patient, his age, and the number of years of schooling will be automatically filled if they've already been answered before. It's always possible to change the answer if needed, the last answer entered will always be the one that appears.
For example, for the obstetrical forms, the date of the last menstrual period is repeated in the first and fourth forms. Therefore, when the question is answered on the first form, the answer will appear by default in the fourth form for the same question. Because the fourth one needs to be filled several times, we made the answers to questions G (gravida), T (term), P (premature), A (abortion), and L (live) recurrent.
Result's automatic integration
Some clinical tools display the result automatically. The last result of always the one appearing in the tool. If you find that the tool doesn't show the right result and that you know that a more recent result exists, you can add it manually by following the instructions above. The result will be available in the tool right away. You'll only have to click on the result in the tool to display the updated list and choose the right result.