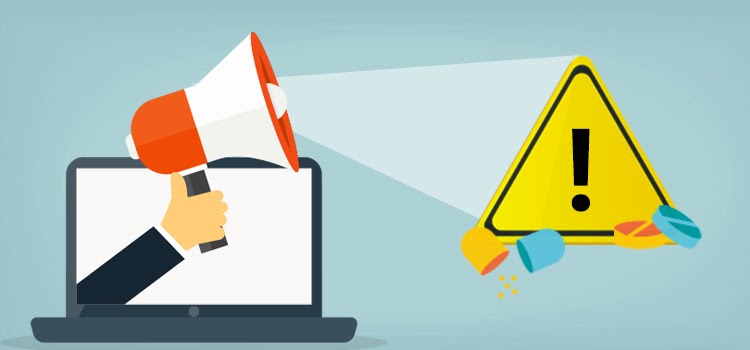 Thanks to our partnership with Vigilance Santé, the RxVigilance therapeutic advisor is integrated into our prescriber to provide recommendations based on the patient's medical condition and the medications already appearing in its medications profile.
How the advisor works
The therapeutic advisor's analysis is performed on 2 levels:
In the medications profile based on the list of drugs and other information saved in the patient record (age, allergies/intolerances);
Through the prescription process and based on the same criteria mentioned above.
---
When entering in the Medications summary box or when selecting a medication after the search, a visual indicator indicates that the analysis is in progress. The analysis duration varies depending on the patient record and the list of medication complexity.

Once the analysis ends, the advisor shows the number of alerts identified.

Click on the alert icon to see the details.

For more details, you can click on the Vigilance icon.

Hide the details by clicking on the arrow or by clicking again on the icon.
---
Alerts criteria
Alerts are divided into three levels to indicate the level of risks and actions to be taken. Here is the meaning of each level as explained by Vigilance.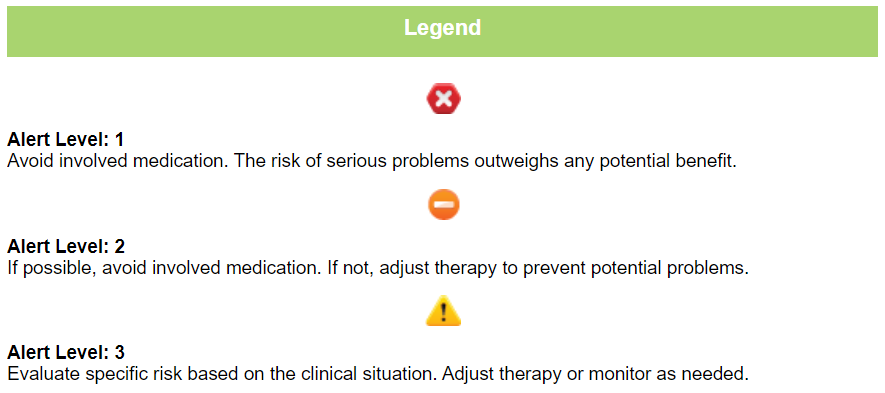 The therapeutic advisor analyzes the patient's profile and identifies several types of problems:
Interaction between 2 drugs;
Allergies, cross-allergies, or allergic reactions recorded in the patient file for the drug, or a drug containing the same ingredients;
Intolerance to the drug, gluten, or lactose recorded in the file;
Atypical association between 2 drugs (it is not an interaction, but the 2 drugs should not generally be prescribed at the same time);
Cumulative after-effects (toxicity is amplified by the number of drugs with the same side effects);
Age-related warning;
Adjustment required for renal failure;
Adjustment needed for dialyzed patients;
Duplication of medication;
Duplication of therapeutic class;
Life habit-related risk (for now only problems related to the consumption of grapefruit is taken into account);
Medication to avoid because of its past inefficiency, because it contains alcohol, etc.