Waiting rooms management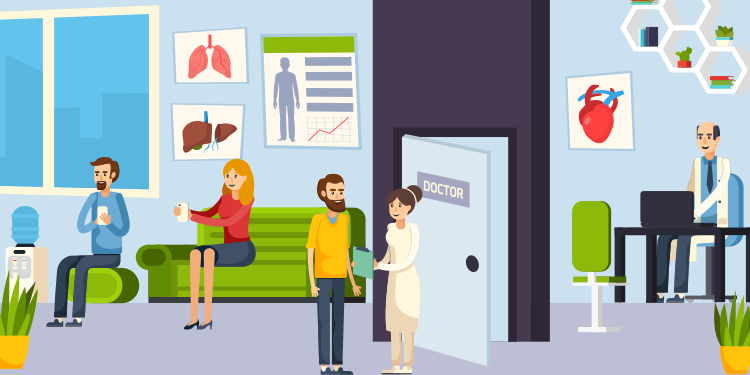 In order to be able to add your institution's patients to a waiting room, it must have been created. The administrator account allows you to create one or many waiting rooms for your institution.
Add a waiting room
Click on Manage waiting rooms.

From the window displayed, click on the clock icon.

Type the waiting room's name and click on Add.

ℹ️ Waiting rooms are displayed alphabetically in the EMR. If you wish to order them differently, we suggest that you use a number in front of the name of the waiting room.
Delete and empty a waiting room
The garbage icon allows you to delete a waiting room.
The broom icon allows you to empty it, without having to do it in the EMR.