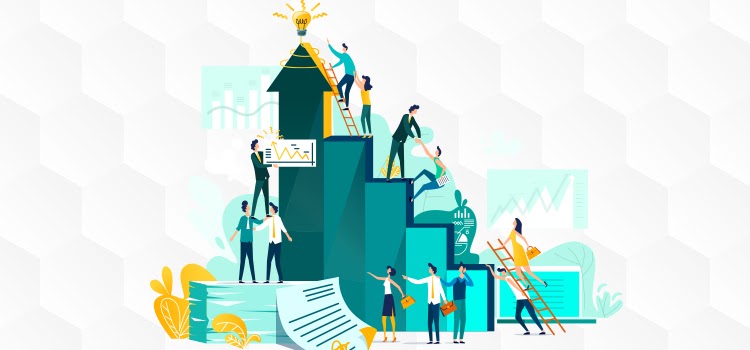 There is evidence that a structured onboarding and integration process makes all the difference for an employee joining a new workplace. It is known, but so often neglected…
Why is it profitable?
A structured process allows:
To ensure satisfactory performance of the new employee within the expected timeframe,
To ensure a smooth operation of the clinic, with competent and adequately trained staff,
To ensure a positive and constructive work climate... to invest your management time elsewhere,
To retain new employees for whom training time is being invested,
To offer the new employee a positive arrival, which is called in the human resources jargon "the employee experience",
Your employees to say good things about your company; the reputation of an employer is essential in the context of a labor shortage.
Integration in due form translates into different things and creativity here is welcomed! We are talking about an email preparation for the first day of work, the creation of pre-arrival computer access, internal communications, being introduced to the new work team... all little gestures can make all the difference!
A structured training plan prepared before the arrival of a new employee is also essential and can be as simple as a schedule of the first two weeks of work including all basic training that will take place. Of course, the trainers must be identified in advance, to prepare and adapt to the training!
The combination of a warm welcome, integration into the workplace, and a structured training plan is the dream equation!
And who says training says training on work tools as well, which is the basis.
Over the years, we have found that the new employee for whom the employer plans training on the Omnimed EMR is performing faster in his new role.
That's why we offer you different alternatives to help you:
Articles developed especially for new employees: New users
More advanced training with a superuser of your clinic or with us, to become effective as quickly as possible
Welcome-integration checklist, to inspire you and adapt to your environment:
Do not hesitate to put in place the four tools mentioned above, because, in terms of reception, integration, and training of staff, we never put too much!
Contact us if you want to learn more, we will be happy to share our tips on human resources management.
Marie-Hélène Lacroix
Human Resources Director at Omnimed