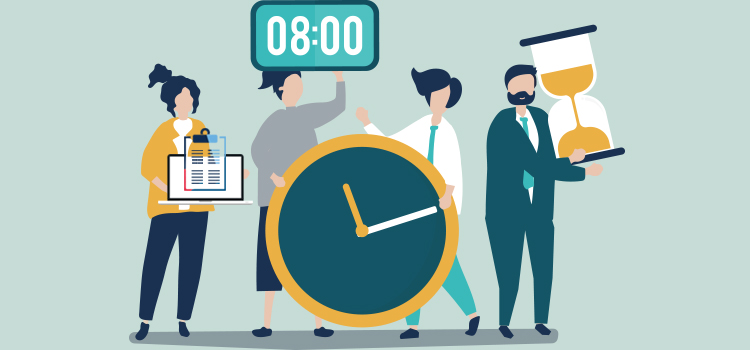 Some reports are too big to be generated on the spot. It is, therefore, necessary to plan them in order to be able to receive them by email in the format of our choice. For a video showing the steps to plan a report, click here.
Here are the steps to follow to do so:
Access the Reports module. The steps are in the following article: Generate a report.
Click on the Library tab to view all the reports (it is possible to search for the wanted report by keyword with the search bar).

Make a right-click on the report of your choice.
Click on Schedule. A new view opens.

Two options are available, either create a schedule or run now. If you schedule a report, it allows you to choose a date and start time as well as a recurrence if needed. Run now allows you to receive the report as soon as it's ready.

To schedule, 4 tabs are available to modify. The first one named Schedule allows setting the time of the sending of the report. You can choose the date and start time and if you want a recurrence. This tab won't be available in the run now option is selected, but this is the only difference between both options.

The next tab is Parameters. If some parameters need to be selected, you will be able to do so in this tab. It is normal if this tab is unavailable, it only means no parameters can be selected for the report.
The next tab is Output Options. It's in that tab that you can choose in which format you want to receive your report, either in PDF or Excel (XLSX). You can also indicate if you wish to replace the files or keep a copy of each one. You finally need to choose where to save your report. To do so, you need to choose your own institution and then select the documents My documents.

The last tab is Notifications. Fill in the Destinataire and Object fields to receive an email. You can include a message if you want to. Do not forget to select the Include report files as attachments option and not the one to Include reports as repository links in the email body.

The last step is to save the different options for the schedule or immediately run to take effect!