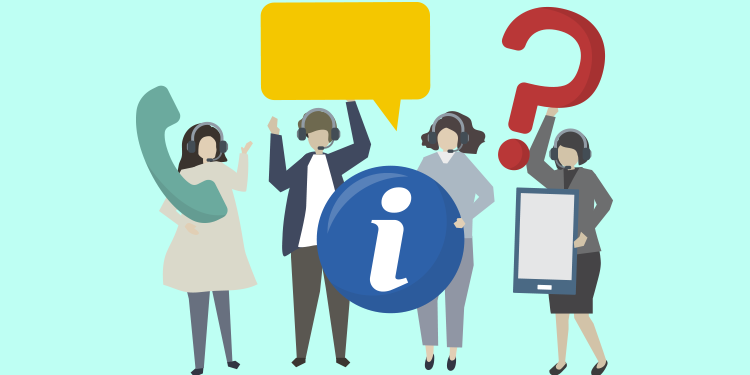 The client experience team has significantly changed since the beginning, both in terms of its composition and its mandates.
Our core mandate is to make the connection between our customers' needs and the development of our application, as well as to optimize its use by them.
Looking for support?
Our team is available from 8 AM to 4 PM from Monday to Friday.
Chat
Online chat in the EMR can be used in different situations. Click on the blue bubble at the bottom left of your screen to ask us your questions. One member of our client experience team will be happy to answer any questions you may have.

Email
The client support team can also be reached by email at support@omnimed.com..
⚠️ Problem logging on to Omnimed

If you need immediate assistance during or out of the opening hours as you cannot log into the EMR by using the reset password option or for any emergency linked to the EMR access, please dial 1 888 780-6081 option 8.
Outside our opening hours, the line dedicated to the EMR access calls on the personal cellphone of the on-call agent. It is really important that you leave a message if you don't reach any agent right away with the following information:
Your full name
The name of your institution
The reason why you're calling (please give use the user name if you're calling for an account that's locked)
Your phone number (with the extension please)
Tips, news, and server outages
If you wish to view some user tips, to learn about the dates when our offices are closed or about server issues, visit the application's news page or our Help Center.
---
Request forms
To accelerate our processes and facilitate our workflow, we've created online forms for account creation, patient fusion, request for missing results, and more.
Account creations can take up to 3 days. Files merging and missing results inquiries can take up to 5 days.
---
Application status
When you receive an error message multiple times, that there seem to be major slowdowns in the application or that you are not able to connect to the application at all, we invite you to visit the application's status page to see if we are experiencing some problems with the application. As soon as we're aware of a problem with the application, we do our best to update this page in a timely manner. Since it needs to be updated manually, the message might not be up when you look at this page for the first time. In that case, you can call our customer service team to see if there is an outage.
---
We have created these services for you, do not hesitate to use them!