Reassign appointments from canceled time slots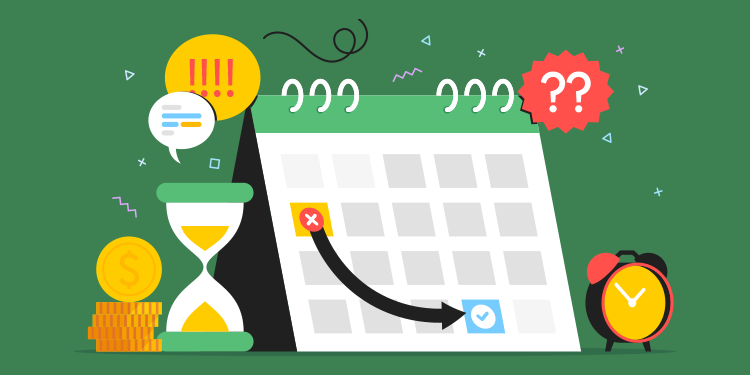 When a time slot containing appointments is canceled, the appointments receive the new status To be reassigned.
The appointments to be reassigned are visible in the Detailed schedule view of the Appointment module, but they're yellow-colored. They also appear in the Appointment section of the Administration center.

All appointments needing a reassignment appear in the Reassign appointments view. The Reassign appointments view can be really useful when you want an overview of all appointments that need to be reassigned.

Reassign an appointment
Whether it's from the mode that shows all of the schedule's details or from the reattribution mode, you can modify an appointment if you know when it should be reassigned or you can move the appointment in order to see the next availabilities.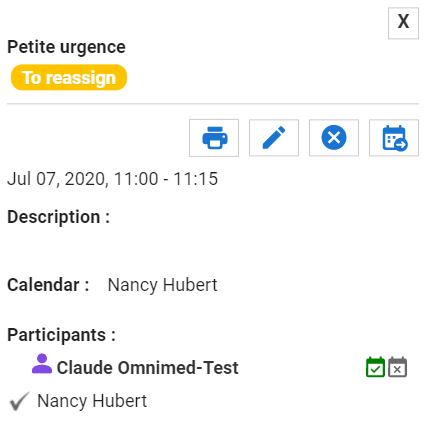 Once the appointment is reassigned, its initial time frame will be displayed white again and the appointment disappears from the reassignment mode.